Create a Remote Work Strategy Now!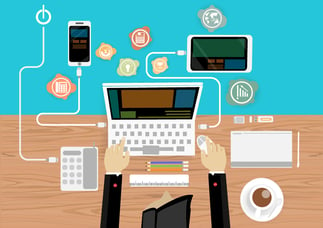 As the Coronavirus (COVID-19) situation continues to evolve, you may be forced to close your offices or facilities to conform to health official guidelines. Just because your office is closed doesn't mean your business stops. If you don't already have a remote work plan in place, now is the time. Fraser's technical team is prepared to help your business support the health and wellness of your employees, clients and vendors with a remote work plan.
Services we can provide include:
Remote hardware including laptops and cameras
Small-sized MFPs and printers
VPN setup
User access
Audio, web and video conferencing
Document sharing and collaboration
Instant messaging capabilities
Call routing and soft phone setup
Remote management and monitoring
Enhanced endpoint security for the remote worker
And more!
To set up a meeting to discuss a remote work plan for your business, please fill out the contact form to the right. It is our goal at Fraser to help all businesses work through their remote work plans and find solutions that keep their business operations up and running.